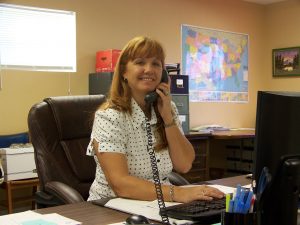 At Tom Culbreth Bail Bonds, we offer straight answers and hard work in the service of our clientele. If you have ever attempted to navigate the local justice system yourself, then you understand how frustrating and futile an experience it can present. Sometimes, it will feel as if you cannot get solid information at all, much less determine the condition of your loved one. Once you contact us for help, however, you can rest easy in the knowledge that jail release will quickly follow. For fast, discreet service, call Tom Culbreth Bail Bonds in Cocoa and Palm Bay, FL today at 321-638-2245.
We provide bail bonds on a wide variety of criminal charges, and will do everything possible to secure the freedom of our clients. In the event of no bail, or a cash only bail, we encourage you to quickly mount an appeal. Once bail is set, either through arraignment or a bail schedule, make us your first call.
We currently provide felony and misdemeanor bail bonds across a broad selection of charges. If your charge does not appear below, call us at 321-638-2245 to inquire about service.
DUI
Drug Charges
Domestic Violence
Weapon Violations
Assault and/or Battery
Disorderly Conduct
Probation Violations
Theft Charges
As a family-owned business, we understand the pain of separation from those we love. For this reason, we're proud to provide a service that reunites families in the aftermath of an arrest. When you call 321-638-2245 for Tom Culbreth Bail Bonds in Cocoa and Palm Bay, FL, you can count on complete dedication to your case. Don't waste a minute in jail, separated from those you care about. Instead, keep our number handy, and trust that we'll answer when you need us.
---
Bail Bond Paperwork
---
To expedite jail release as much as possible, take a moment to fill out any necessary forms. We've provided links to relevant documents below.